Arctic Sounds day 4
Posted by andreas on Apr 11, 2016 in Seneste artikler/latest articles | 0 comments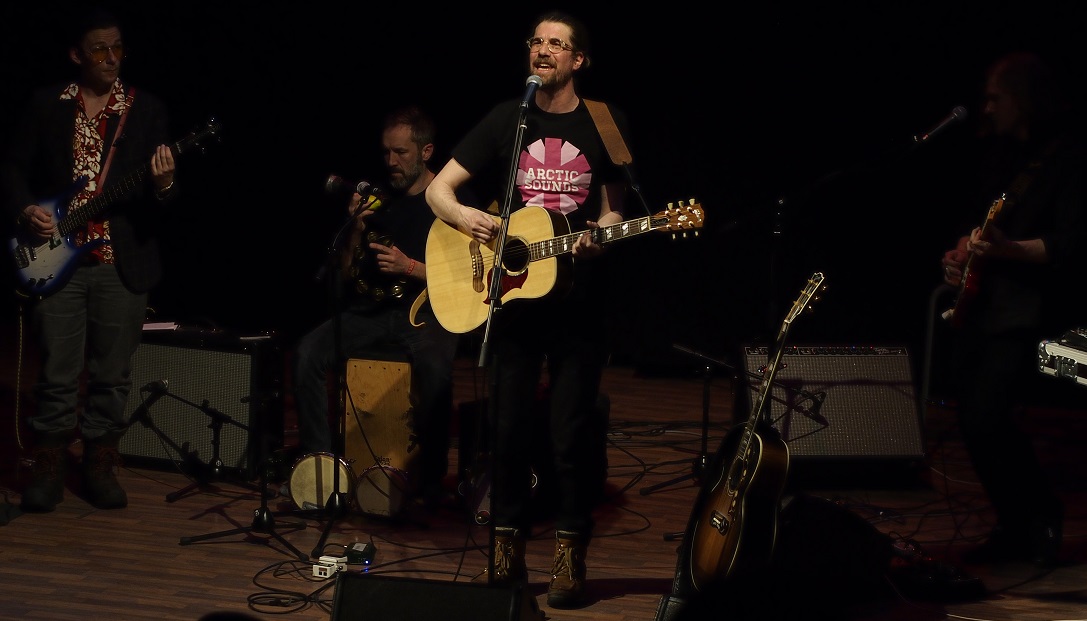 Sunday morning came to Sisimiut like a parody on the hangovers. Fragile winter had turned into spring and the rain was pouring down, turning the streets into small rivers of dirty melting water.
As noon passed, the skies cleared and the sun came out. Arctic Sounds still had a lot of beauty to offer concertgoers, and Sunday afternoon offered a free family concert in the Sisimiut gym. Several hundreds of children, accompanied by their parents, gathered to listen to some of the Greenlandic performers from the festival program. The family concert ended with young dance-pop performer Nikolaj Lønstrup who has gained significant popularity in the last couple of years among the young segment. He is truly a born entertainer and had two hundred children jumping and dancing on stage, as his concert came to an end.
Sunday evening, the cultural venue Taseralik hosted a line of impressing concerts with Northern artists. Singer and songwriter Christian Winther from Denmark was among these, accompanied by his impressing seven-man band. The festival was closed by a disturbingly dark and beautiful performance by Likholmen from Bodø in Northern Norway. The band are self-proclaimed periphery romantics and had included visual material from Sisimiut in their performance. The question is however, whether a festival like Arctic Sounds is able to turn the periphery into a center, if only for a while.
by Andreas Otte