Small Time Giants – Between Europe and the Arctic
Posted by andreas on Feb 3, 2016 in Seneste artikler/latest articles | 0 comments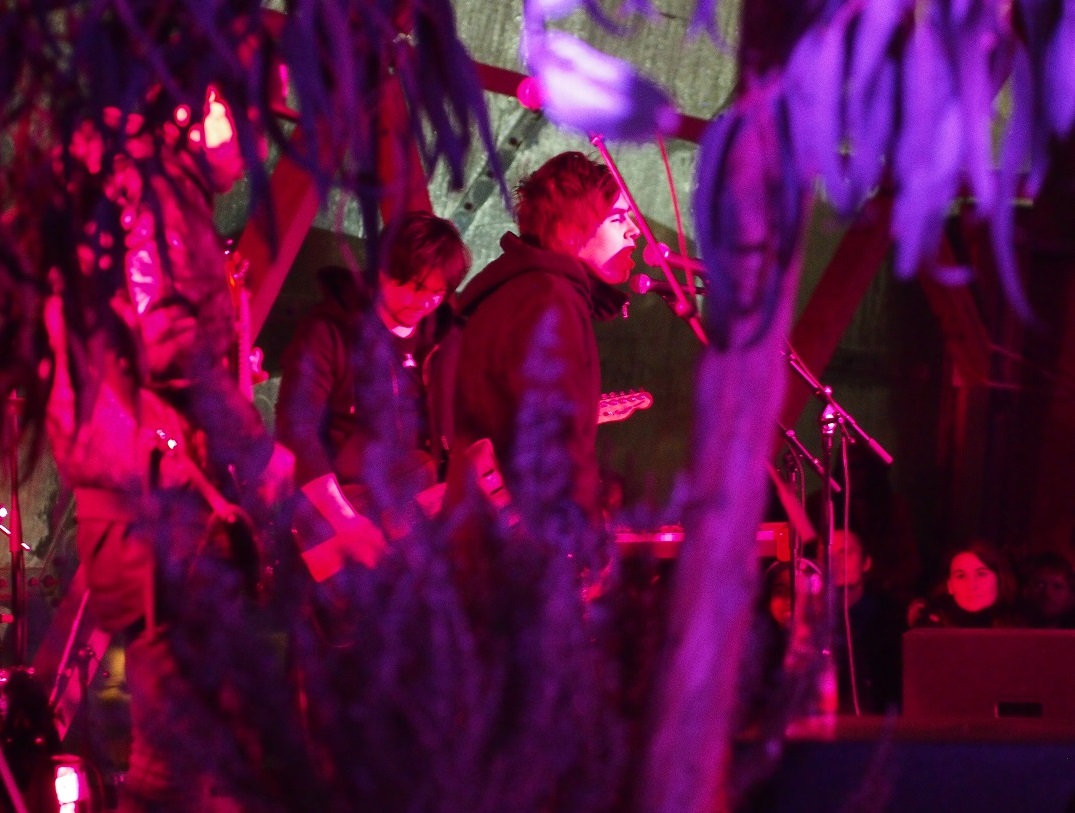 By Andreas Otte
The alternative Copenhagen Venue – Dome of Visions was packed to the limit during Nordic Music Night, last night. Many concertgoers had to leave without ever actually making it inside, since the venue had reached its full capacity five minutes after the doors had officially opened. Nordic Music Night featured concerts by Small Time Giants from Greenland along with Sturle Dagsland from Norway. Small Time Giants had literally just returned from Nuuk, the capital of Greenland, where they had been playing several gigs. Next month they will be returning to Nuuk to perform at Arctic Winter Games, at which their single "We are the Arctic" is the official theme song. When the largest sports event in the Arctic comes to an end, the band members will just have enough time to travel back to Copenhagen, where they currently live, and unpack their gear, before they are going on tour to Germany, Switzerland and Austria.
This may all sound like a dream come true for the band, that today consist of three South Greenlanders and a Dane from Northern Judland. Some of the band members have recently expressed this through social media, mentioning what a journey it has been for them, starting out with high school performances in Qaqortoq, under the name The Bottom of the Little Transparent Septic Tank, and today probably being Greenland's best bet at a rock band with international potential. But how does current life and the future look from inside the band? Small Time Giants gave a short interview after the concert.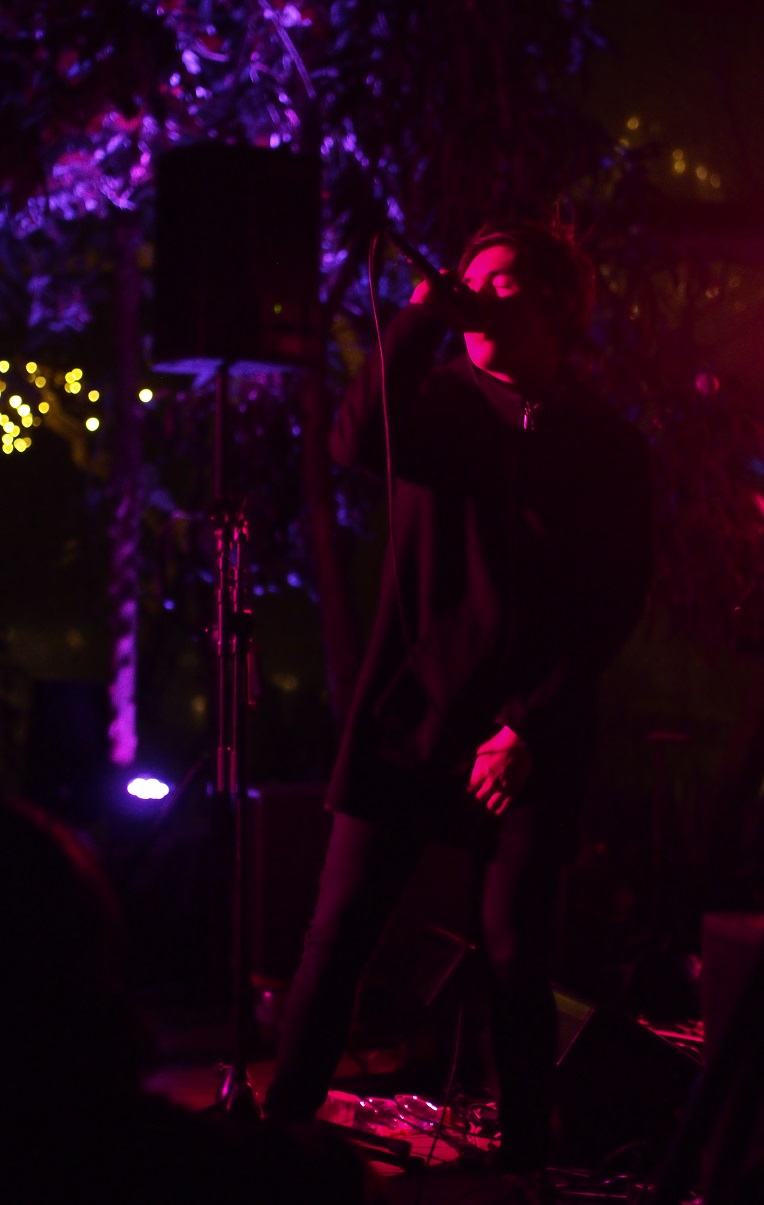 What has it meant for the band that 'We are the Arctic' has become the official theme song for AWG, and what do you hope to achieve with the single?
Jonas: A lot of people have written us from different countries.
Miki: I think the most fun anecdote is, that this German booker wrote us saying "We should hook up, we'll arrange a tour for you." Cool! We thought it was great. But then on this skype meeting we set up, we asked him "Have you listened to the album?" And then he went "What album? Have you released an album? I've only heard 'We are the Arctic'. It is perfect for things like FIFA. We'll try and push the single to them." But anyways we thought "Okay, let's just sign the contract, and then maybe it will take us on the road."
You have already toured in Germany. Is going south to perform concerts different from going north?
Jakob: The Germans surprised us a lot, because they just show up to listen to music. If they hear that some unknown act is coming to town, they'll show up.
Pilu: They are very curious.
Jakob: They are totally curious and insanely friendly. We didn't get payed for the gigs we performed there, but then this one guy just took a hat and made a collection for us, on his own initiative.
Your debut album "Stethoscope" was released in Germany, Austria and Switzerland in late October. What are your hopes and expectations for the release?
Jakob: Except for the tour we're going on, we experience more and more radios playing our music, along with people writing us asking for signed pictures, or asking if they can use our music in films. We are beginning to feel that now. Also, when we are on tour, we meet new people.
Pilu: And that opens up new doors for us.
Miki: We wouldn't have played here tonight, if it wasn't because we'd been performing somewhere else where we met Sturle Dagsland.
Jakob: One gig leads to another one.
Some of you have had children within the last few years and your hairlines are no longer extending. How do you remain so enthusiastic about a poorly paid life on the road?
Jonas: It can be quite difficult to solve the puzzle when having children. But I've decided that music has to be an important part of my life, and there is no reason to change that just because I have a child.
Miki: I also think that playing in a band is really a state of mind. We get to go out together. Like tonight… We haven't been paid a dime for performing, but have had to put in for gasoline ourselves. It's always been like that.
Jakob: And sometimes the venue is full, and other times there are less audiences than there are members in the band. But it's those surprises, I think.
Miki: We are basically just collecting anecdotes for the retirement home.
Before it comes to that, during the next few months, there will be plenty of opportunities to experience Small Time Giants live in concert in Greenland, Germany, Switzerland and Austria.