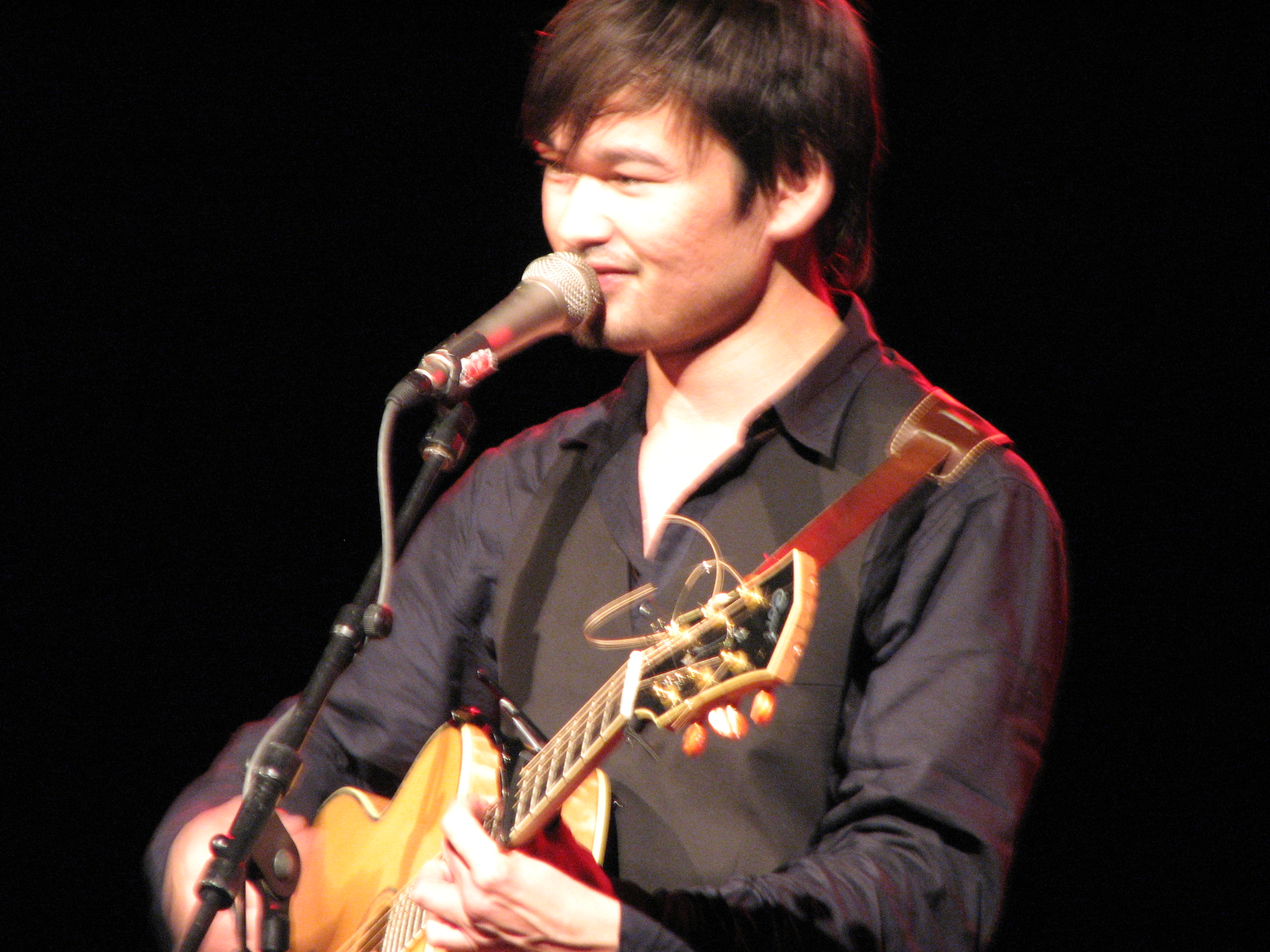 Angunnguaq Motzfeldt (Angu) is a Greenlandic singer and songwriter, who perform songs with English lyrics. His music has nonetheless managed to sell relatively well in both Greenland and Denmark.
Angu was born in Qaqortoq in Southern Greenland in 1976. He started playing music in a local youth club. This interest in music continued up through his years in the towns gymnasium (high school). After having graduated there, he moved to Nuuk to attend business school. In Nuuk, he started rehearsing with the band Century Schoolbook and participated on their album "Stay Put".
Up until that point, Angu's musical engagement had only included playing the guitar. But in Nuuk, he started writing songs as well. This resulted in people encouraging him to sing his own songs. With the help of Mik S. Christensen, the producer and technician at Atlantic Music, Angu recorded three songs in 2003. These songs should have been included in a demo, which should have been send to a Danish record company, but the director for Atlantic Music, Ejvind Elsner, heard the songs before they reached that far, and he signed Angu on Atlantic Music. This resulted in the debut album "Angu", which was recorded in Sweet Silence Studios in Copenhagen with Troels Alsted as producer. The album was released in Greenland by Atlantic Music but also in Denmark by Copenhagen Records. The album sold about 5.000 copies in Greenland and about the same amount in Denmark.
Read the article: Angu and the performance of 'non-place'
After releasing his debut album, Angu moved to Denmark to expand his opportunities as a musician. He managed to become nominated for a Danish Music Award in the category New Act of the Year, along with having his single "Red Lights" as number one on MTV's North Chart.
In 2007, Angu's second album "Burning Blue Skies" was released in Greenland. The album was recorded in Atlantic Music's studio, which had by then moved to Denmark. Mik S. Christensen was the producer and technician on the album. A license for releasing "Burning Blu Skies" in Denmark, was not immediately negotiated. Hence the album did not come out in Denmark until 2009, when it was released by Mermaid Records. Meanwhile, Angu had moved back to Nuuk, but he nonetheless went on a Danish tour after the release.
Since then, there has been relative silence around Angu as a musician, but he has since gained some attention as photographer. He is nonetheless one of the Greenlandic musicians, who has spurred optimism towards, that Greenlandic musicians can do well on the international music scene.
This article is based on an interview with Angu in 2009.